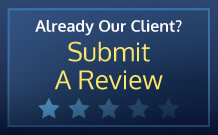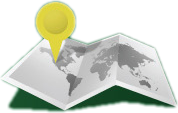 How To Reach Us
Phone: (858)268-1000
REGULAR BUSINESS HOURS
Monday through Friday
9:00am - 5:00pm
Closed Saturday & Sunday
Pay-Net Blog
< NEXT 5
| 1 - 5 of 6 | >
---
Avoid Potential Fees and Penalties! Renew Your DIR Registration
The current fiscal year for the California Department of Industrial Relations (DIR) ends on June 30, 2016.
Registration for the new fiscal year opens on May 1, 2016. The DIR issued a statement that registered public works contractors need to renew their registration by July 1, 2016 to avoid late fees and potential penalties.
The DIR noted that contractors, who have not yet registered, must do so before bidding on a public works project.
Read the
DIR's registration announcement
for more details.
---
Pay-Net Announces a New Logo
Pay-Net celebrates our 20th Anniversary

Later this year Pay-Net will mark its 20th anniversary. We are incredibly grateful to our clients for their continued support and trust in Pay-Net, and we would like to take this opportunity to say thank you.
New logo
As we look to the future of Pay-Net, we are excited about the prospects for continued success and growth for both Pay-Net and our wonderful clients. In the confident hope that the next 20 years will be even better than the first, we are happy to announce that Pay-Net will soon be unveiling a new logo. Look for the new logo on our website and Pay-Net Online!
Same great service
Pay-Net's new logo is an expression of our own growth and our on-going mission to provide industry-leading software solutions and the best customer service in the business. Please know that the company you have trusted for years is not changing. Pay-Net will continue under the hands-on ownership of our founder, Wayne Lee, to provide our clients with the outstanding service you have come to trust and rely upon.
Thanks to Lorenz Advertising!
We would also like to take this opportunity to thank Brian Lorenz and the whole team at Lorenz Advertising. Brian was incredibly committed throughout the entire brand development process, guiding us through meaningful realizations about where we hope to take Pay-Net in the future. We cannot recommend Brian and the team at Lorenz Advertising highly enough! Please feel free to visit their website here:
http://lorenzadvertising.com/
If you do have any questions or concerns, please feel free to contact any of our team members at 858-268-1000 or by emailing info@pay-net.net.
---
Holiday Schedule
Don't forget about the upcoming National Holidays:
Monday, October 13, 2014, is Columbus Day. Pay-Net is open that day, but the banks and governments are closed.
Tuesday, November 11, 2014, is Veteran's Day. Again, Pay-Net is open that day, but the banks and governments are closed.
Thursday, November 27, 2014, is Thanksgiving Day. Pay-Net is closed this day as well as the banks and governments.
Friday, November 28, 2014, the Day After Thanksgiving. While not a national holiday, Pay-Net is closed on that day.
Please plan your payroll submissions around these holidays.
---
California Labor Law Compliance
Ensure Compliance with Subscription Service and a FREE ALL-IN-ONE POSTER
The California minimum wage hike is rapidly approaching, taking effect on July 1, 2014. Be sure your Labor Law postings are up-to-date and in compliance. For a limited time, we'd like to offer you a free all-in-one Labor Law poster to kick off a subscription service, ensuring your compliance with changing poster regulations.
THIS OFFER HAS NOW EXPIRED.

---
Special Upcoming Dates
Important and Challenging Payroll Dates – May and June, 2014:
Monday, May 26, 2014, is Memorial Day. Pay-Net will be closed, as well as banks, schools and governments. You may need to get your payroll information to Pay-Net one day earlier.
Semi-monthly payrolls that normally date the 5th and 20th of May will need to be aware of need to process earlier than normal due to where these dates fall on the calendar.
Semi-monthly payrolls that normally date at the End of the Month, or the First of the Month, will see their check date roll back to Friday, May 30th. Plan your payroll submission accordingly.
Semi-monthly payrolls in June, 2014, that normally date the 15th and End of the Month/First of the Month will have to deal with weekends, resulting in early payroll submission.
Friday, July 4, 2014, is Independence Day. Pay-Net will be closed, as well as banks, schools and governments. If you normally date checks for Friday, or the 5th of the month, you will need to submit your payroll information on Tuesday, July 1, 2014.
---
< NEXT 5
| 1 - 5 of 6 | >
Employer Resources
---
Login Here for Payroll Entry
HR Support, Employee Self-Service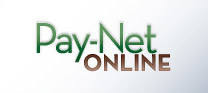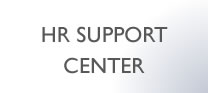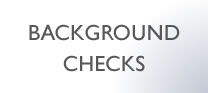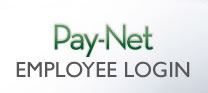 WORKER'S COMPENSATION QUOTE