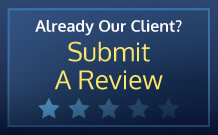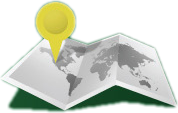 How To Reach Us
Phone: (858)268-1000
REGULAR BUSINESS HOURS
Monday through Friday
9:00am - 5:00pm
Closed Saturday & Sunday
Pay-Net Services
Pay-Net offers a full range of business services beyond just payroll. For everything you may need to make your business more efficient and cost-effective, count on Pay-Net to provide the innovative solutions you need to succeed! Click on any of the topics below for additional information:
Payroll
Easy access to company information

User-friendly system allows changes to be made at company level and applied to specific groups of employees

Easy access to employee information

If changes need to be made at an individual level, it is easy to click directly on an employee and work on their payroll in detail, then navigate directly back to payroll entry

Easy payroll entry methods to fit your needs

Direct imports from time and attendance
Batch entry for employees in a spreadsheet style
Individual employee entry for detailed input
Certified Payroll
Receive and produce specialty, custom Prevailing Wage reports
Produce required state and federal reports (including A-1-131 and WH-347)
Remote Software Installation facilitates accurate and efficient transitions between jobs
Tax Filing
Full Tax Service
Modified Tax Service available

Taxes drafted directly by agencies. This allows for lower exposure and a shorter processing window

W-2/1099

Year-End W-2 processing
1099 copies for contractors processed throughout the year
Electronic versions for employee and employer
HR Management Tools
Employee Benefit Management

Manage healthcare with easy setup and employee administration for multiple health plans/premiums including 125 plans, Voluntary Benefits (i.e. Supplemental), COBRA, etc.
Manage/Administer 401(k), IRA, etc.

Track Licensing, Certification, and Training Requirements

Keep track of when certain required licensing, etc. is coming due for employees
Upload certificates (or any other paper documents associated with ongoing training)
One place to organize, save and retrieve training requirements

Employee Leave Management
Track Company Assets (e.g. phones, cars, keys to offices)
Performance Reviews

Keep track of when reviews are coming due
Make notes, upload signed review sheets and/or other pertinent documents, keep track of warnings given to employees
One place to organize, save and retrieve performance review information

Custom Documents

Create, upload, assign and organize custom company documents

Custom Tabs

Create custom tabs for additional employee information tracking
Check Services
Signed & Sealed checks available
Direct Deposit
Easy printing of manual checks as required
Positive Pay (net checks taken from bank in a single draft
Delivery
Next Day Courier Service
Direct billing using your Fed-Ex account [no additional handling charge]
Delivery via USPS
Print-Back, on-site printing available
Labor Distribution/Job Costing
Track employee labor between cost centers
Track employee labor between jobs
Reporting
Hundreds of standard reports to choose from

Reports range from deduction/accrual tracking, labor distribution, cost center analysis, to contact lists

Create your own reports with our Report Writer

Easy to use Report Writer allows you to create custom reports for your company on demand

Retrieve a Custom General Ledger or Chart of Accounts
Access for outside bookkeepers, CPAs, Accountants

Through Pay-Net's Report Portal, we are able to grant remote access to your accounting support team so they can get the information they need in a timely, efficient manner

Workers Compensation Reporting

Through Pay-Net's Report Portal, we are able to grant remote access to your accounting support team so they can get the information they need in a timely, efficient manner

Workers Compensation Reporting

Liability tracking
Remission of files to carrier
Pay-As-You-Go Workers Comp Services

Custom Union Reports
Electronically transmit Retirement files
Time & Attendance
Full-Featured Time & Attendance
Physical time clocks or web-based time
Coverage Budgets
Advanced scheduling capability
Mobile management available
Online Timesheets
Insurance and Broker Support
Pay-Net will work with your insurance and benefit providers to ensure proper setup and calculations
Pay-Net works with local insurance provider Amerson Lee to help with your insurance needs
Employee Self-Service
Included with Time & Attendance
Online portal where employees can log on with a unique username and password to view their latest check stub, their entire pay history (for as long as they have been paid through Pay-Net), and much more
As part of a paperless service, pay stubs and W-2s are available online.
Employees can request changes to demographics
Time off accrual balances and availability can be checked and time off requests submitted directly through the portal
New Employee On-Boarding
Employees enter demographics and withholding information online
Employee info is automatically uploaded to payroll/HR software
EVS and state required new hire reports sent automatically
Additional Pay-Net Services As Needed
Electronic New Hire Reporting
Agency Checks

Send transactions by check or electronic ACH
Electronic Child Support

E-Verify and state required new hire reports sent automatically
Labor Law Posters
Get fully up-to-date, guaranteed all-in-one Labor Law Posters in English or Spanish for Federal and State requirements
Sign up for a worry-free subscription service and receive any updates or changes to the required postings

Receive updates electronically, or receive a brand new all-in-one laminated set of replacements

E-Verify and state required new hire reports sent automatically
Background Checks
Submit employee information for background checks, drug testing, etc.
HR Support
Three levels of service offered to ensure a custom tailored service to fit your business' needs

Basic HR Service

Recommended for all clients
Access to an easy-to-navigate online resource center
HR white papers and necessary docs available for all 50 states
Access to detailed answers for the most common HR questions

Advanced HR Service

Includes the Basic Service and online access to HR Professionals to help with more complex HR issues.
Online training courses and newsletters available

Concierge HR Service

In partnership with Employers Group, this service is offered with access to live HR Support from trained, experienced, certified HR Professionals.
On-site training available (e.g. sexual harassment training), an extensive research library at the tips of your fingers, and access to live help from the best in their field, this option allows you to practically outsource your HR needs.
In addition to the above mentioned services, Pay-Net consistently strives to meet client needs through custom scripting and programming. Don't see what you're looking for here? Contact us by calling 858-268-1000 or by emailing info@pay-net.net.
Employer Resources
---
Login Here for Payroll Entry
HR Support, Employee Self-Service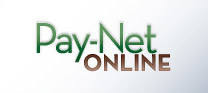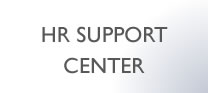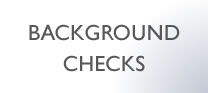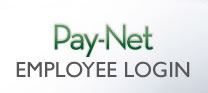 WORKER'S COMPENSATION QUOTE